Navigating Social Security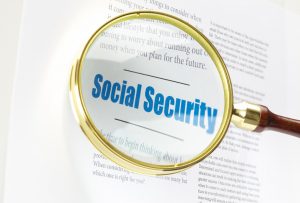 Social Security is a part of nearly every American's retirement plan. Even high net worth individuals, who may get the bulk of their retirement income from their own savings and investments, generally still benefit from the guaranteed monthly income Social Security provides. 
However, Social Security is not meant to be a retiree's sole source of income in retirement. The Social Security Administration (SSA) aims to replace only about 28 percent of high earners' pre-retirement income. That said, with the right planning, you can stretch your Social Security benefits to get the maximum amount you qualify for. 
At Global View, we have two Registered Social Security Analysts with the National Association of Registered Social Security Analysts on staff, who are ready to help you make an informed decision about these important benefits. We've put together this guide, which takes a look at what high net worth retirees in North and South Carolina should know about navigating Social Security. If you have questions that aren't addressed here or would like to discuss your specific situation in more detail, let's talk!