Threats to a Successful Retirement Story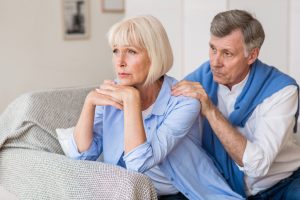 When you're successful, it's easy to get comfortable. You set a goal, developed a plan and achieved it. Now you have the income and assets to do what you want. You've arrived! But unfortunately, that can all change very quickly. Especially when you're successful.
Many threats can take away what you've earned. At Global View, we've seen very successful clients come to us after something bad happens. Here are some of the threats you may not have fully considered:
Significant investment loss
Divorce
Lawsuit
Serious illness or disability
Death of a loved one
Unexpected business downturn or job loss
You probably know family or friends who had to change their lifestyle when one of these things happened. It's never easy. And when you have serious money, these threats can affect you emotionally and financially. That's why it's important to practice financial self-defense.
Let's look at these threats: