When You Got a Late Start to Retirement Planning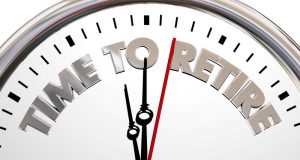 If you've come to this page, you're likely nervous about your future. You got a late start to planning for your Golden Years and now you may be wondering if retiring is even an option. Here's the good news: 
It's never too late to start planning for the future. 
Even if you feel behind, there are ways to help you catch-up! We get it, life – in the form of mortgages, child-rearing, higher education expenses and just daily living – may have taken priority over planning for retirement. But the harsh reality is you can't afford to put it off any longer. The key to catching up is getting started now! The sooner you start, the quicker you can catch up – and you can catch-up! You may not reach retirement on the exact day or with the same future plans as you'd originally envisioned, but you can still have a long and rewarding retirement. 
If you're further behind in your retirement planning than you had hoped, you've come to the right place! The Global View team created this guide to highlight a few of the ways to help make up for lost time. To discuss your specific situation in more detail, start a conversation today! Schedule a no-obligation conversation with the Global View team to see how we can help.